Making a Group Field Trip Reservation
Parties of 15 or more are required to make a reservation before visiting. 
Call Today!
Call (213) 744-2019 to speak with a reservation assistant. Reservations are accepted weekdays 8:00 a.m. to 4:30 p.m. and weekends from 8:30 a.m. to 4:30 p.m.
Payment Information
There is a non-refundable $25 booking fee for the general Science Center field trip. The booking fee must be paid at least 30 days prior to the field trip date. If booking a reservation less than 30 days in advance, the booking fees are due immediately. The booking fee is applied toward the total cost of IMAX film tickets only.
All unpaid fees are due upon arrival at the Science Center on the date of your visit. Please check in at the Box Office. You may pay by credit card, purchase order, cash or check.
Things to do on your field trip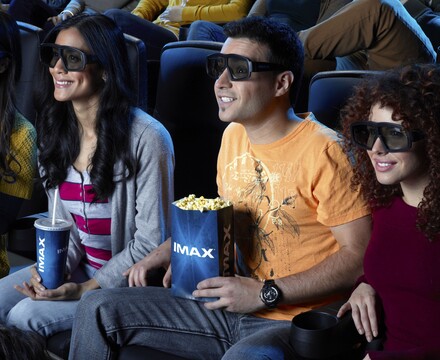 Image attribution
IMAX theater
IMAX Theater
Transport yourself to awesome new worlds and engage your senses in endless colors and soul-stirring sounds. Take part in an IMAX movie that projects film on a 90 foot wide screen.
Image attribution
Martin Mann
Space Shuttle Endeavour
Endeavour: The California Story promotes an appreciation for scientific study and a celebration of Endeavour's successful journey to its home in the Samuel Oschin Pavilion.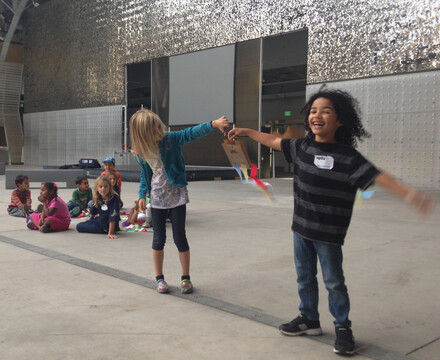 Big Lab
Enhance Pre K-8th grade classroom science with activities focused on physics, biology, chemistry, earth science, and more! All programs support Next Generation Science Standards.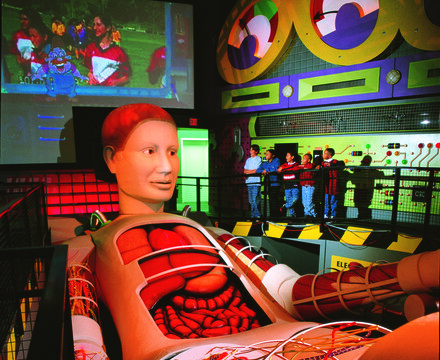 Permanent Exhibit Galleries
Learn through hands-on experiences in permanent exhibit galleries that explore human inventions and innovations, the life processes of living things and the Earth's ecosystems.
Cancellation and Refund Policy
Cancellations must be made by calling (213) 744-2019. Program fees paid in full, minus the booking fee, will be refunded only if you cancel your reservation at least 7 working days before the date of your visit. If you cancel your reservation less than 7 working days prior to your visit, no program fees will be refunded.
Final headcount must be given 7 days prior to the date of your visit. Should your headcount change, please fax in a revised confirmation to (213) 222-0953 or call (213) 744-2019 with your changes. If fewer individuals in your group arrive on your visit date, the group will be responsible for payment of all reserved tickets. If you arrive with more individuals than you reserved, your group space is not guaranteed.
Frequently Asked Questions
What other programs can students attend at the Science Center?

View Details

The California Science Center offers a variety of programs to enhance your field trip. However, programs and their times change daily. Please see the information desk on the day of your arrival for a listing of live demonstrations.
What are the prices and location of parking at the Science Center?

View Details

Individual parking is located in the parking structure at the corner of 39th Street and Figueroa. Group or bus parking is available. Please contact a reservationist at 213-744-2019 or visit the Directions, Parking and Transportation page for more info.
Is there a place to store lunches?

View Details

We do not have lunch storage available. 
Are chaperones required to stay with their group?

View Details

YES! We ask that 1 adult chaperone accompanies every 10 children/students. We ask that children/students stay with their group at all times.