Turn your visit into an all-day science adventure – visit our exhibit galleries and watch an IMAX movie!
For the safety of our guests, all 3D glasses are cleaned and sanitized before every use.
Transport yourself to awesome new worlds and engage your senses in endless colors and soul-stirring sounds. Every element in our state-of-the-art theater is specially designed to create an immersive experience, ensuring movie magic each time the lights go down. Our IMAX with Laser projection system will draw you into the action like never before. Coupled with IMAX's next-generation 12 channel surround sound system, our seven-story screen brings to life worlds as small as an atom and as vast as the universe. Experience an IMAX movie and get the big picture!
SHOWTIMES
NOW - OCTOBER 20

View Details

10:00 a.m.  Asteroid Hunters 3D (38 mins.)
11:00 a.m.  Under the Sea 3D (40 mins.)
12:00 p.m. Asteroid Hunters 3D (38 mins.)
1:00 p.m.  Under the Sea 3D (40 mins.)
2:00 p.m.  Asteroid Hunters 3D (38 mins.)
3:00 p.m.  Under the Sea 3D (40 mins.)
Accessibility Services & Amenities

View Details

Here at the California Science Center, we want all guests to participate equally in the excitement of experiencing science! We are committed to breaking down any barriers to access. If you have questions about accessibility that are not answered here, please call us at 213-744-2019; email us at 4info@californiasciencecenter.org; or stop by our Information Desk just inside the main entrance.
Closed Captioning

View Details

Closed captions for the hearing impaired are available. Learn more about Closed Captioning for our IMAX movies.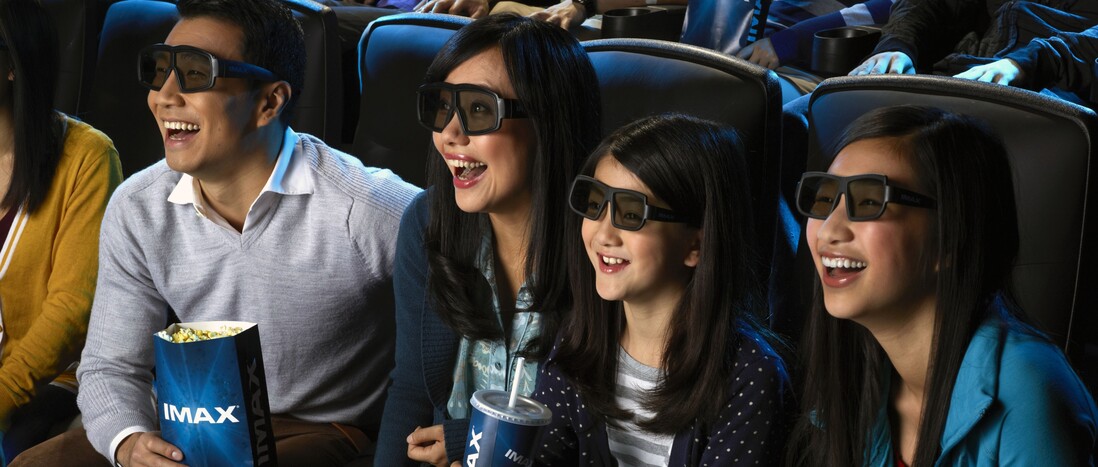 Special Offers for Members
Support a dynamic educational resource and enjoy a year of special experiences, including IMAX movie previews and ticket discounts. Join today to launch your science adventure!
Your patronage supports science learning
The California Science Center is a non-profit organization. Your IMAX ticket purchase helps fund our exhibit and education programs. The IMAX movies we show support our mission to stimulate curiosity and inspire science learning in everyone. Thank you for choosing the California Science Center IMAX Theater!