The Northrop T-38 Talon was the first twin-engine, high-altitude supersonic jet trainer aircraft.
History
Image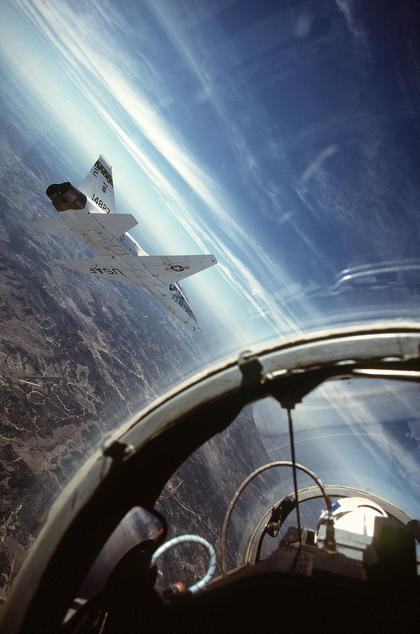 Image attribution
US Air Force/Tech. Sgt. Bill Thompson
The T-38 Talon jet has been used for advanced pilot training since the 1960s, enabling student pilots to learn supersonic techniques, aerobatics, night and instrument flying and cross-country navigation. The Talon is made primarily of riveted aluminum alloy and can take off with as little as 2,300 ft of runway, climbing to 30,000 ft in one minute. In addition to its role as a supersonic trainer, the T-38 is used as a spaceflight readiness trainer for NASA astronauts and as a research support aircraft (also known as a chase aircraft, a plane used to escort planes during test flights or other research missions) at Edwards Air Force Base.
The first T-38 flew in 1959, and the Air Force obtained over 1,000 of the planes between 1961 and 1972. About half of the planes are still in service.
The Science Center's T-38
Image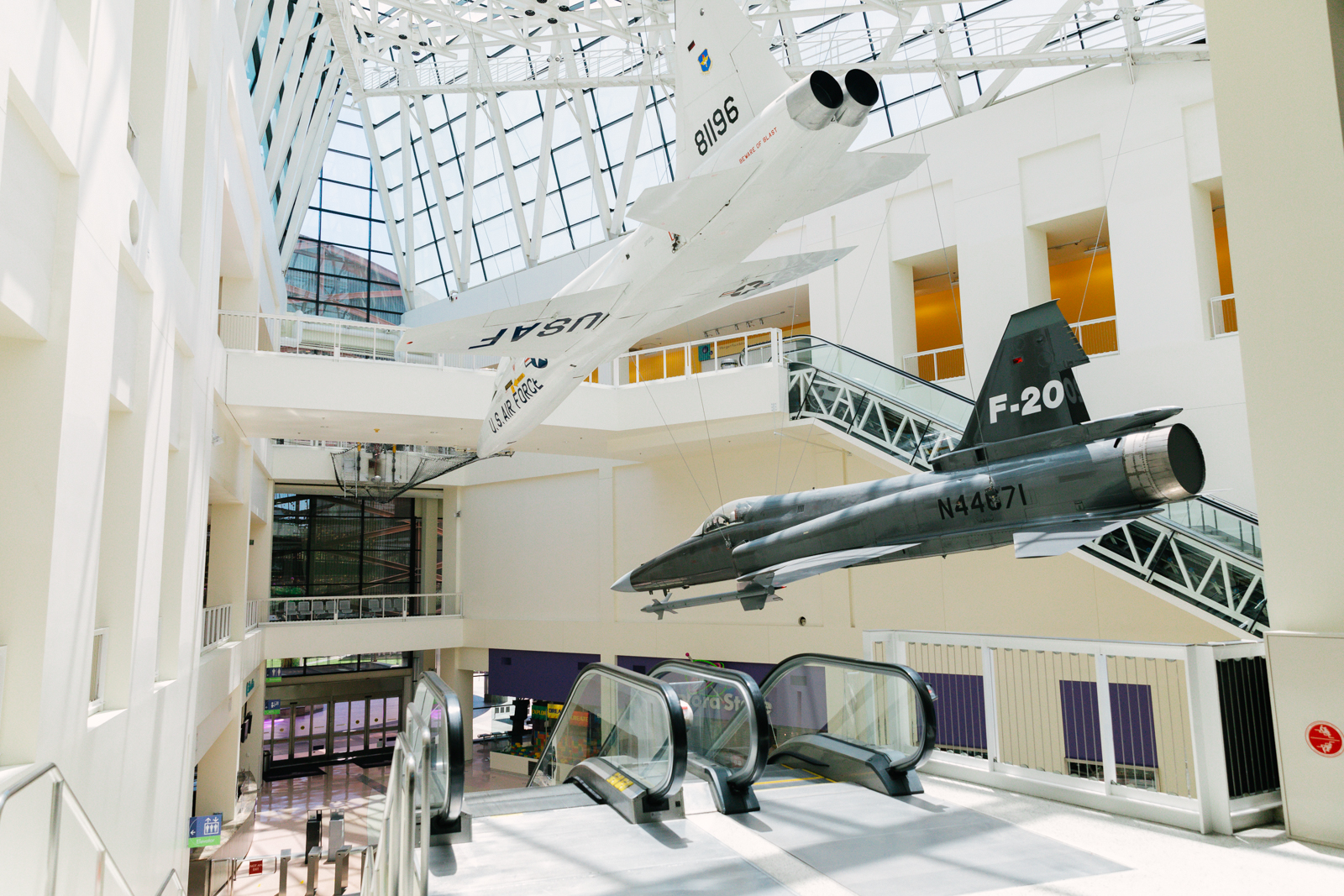 Image attribution
Aurelia D'Amore Photography
Our T-38 Talon was built in 1959 at Northrop Field in Hawthorne, California. It entered the Air Force inventory in 1960. The Talon is on loan from the U.S. Air Force Museum Program.